Best Colleges & Universities in Nevada
Nevada attracts people from all over the world who are seeking a fun time, but many don't realize it is a good place for those seeking an education. The oldest college in Nevada, established in 1874, is the University of Nevada-Reno. It started in the small city of Elko, Nevada, but later became the University of Nevada-Las Vegas. Now, the original University of Nevada has become two large campuses in Reno and Las Vegas.
One of the best things about choosing a college or university in Nevada is that the state has partnered with other surrounding states to offer a great program called the Western Undergraduate Exchange. Nevada has joined 16 other US states and territories, including Guam, Northern Mariana Islands, Hawaii, and Alaska, to offer this program. It allows enrolled out-of-state students taking part in the program to pay no more than 150% of the in-state tuition rate.
This program allows students looking for programs that may not be offered in their nearby colleges to expand their search into otherwise unaffordable options. Private and public universities in Nevada offer lots of great options for their students. The most common degrees awarded in Nevada are Registered Nursing, General Psychology, and General Hospital Management.
Nevada's number of colleges and universities may be few, but Nevada may have just what you are looking for, especially if you want a place where fun indoor and outdoor recreation is always nearby.
Colleges in Nevada Fast Facts
Fall enrollment (2017) = 117,574
Degrees awarded in Connecticut (2016) = 26,244
Median in-state public tuition (2016) = $3,574
Median out-of-state private tuition (2016) = $33,000
Largest schools by the number of degrees awarded = 1. University of Nevada-Las Vegas, 2. College of Southern Nevada, 3. University of Nevada-Reno
Rankings
EDsmart assesses colleges in Nevada based on data that covers four main areas:
Cost (average net price)
Academic quality (graduation rate)
Student satisfaction (retention rate)
Salary After Attending (the median earnings of former students who received federal financial aid, at 10 years after entering the school)
All data was gathered from the U.S. Dept of Education websites College Scorecard and College Navigator.
This ranking aims to help students assess the affordability and value of top colleges in Nevada so they can make informed decisions about which college to attend.
Best Colleges in Nevada for 2019-2020
1. University of Nevada-Reno
Score: 100
Salary After Attending: $47,000
Average Net Price: $14,505
Retention Rate: 81%
Graduation Rate: 55%
The University of Nevada-Reno is a research university that was founded well over a hundred years ago in 1876. While the University of Nevada, Reno (or UNR, as it's more commonly known) is a full four-year university, its main strength lies in its medical school and research facilities.
UNR is a national leader in research in civil engineering and seismology and offers a wide range of degree plans in sixteen clinical departments and five departments in basic sciences. The university is also renowned for its excellence in journalism and has produced six Pulitzer Prize-winning journalists. With more than 200 courses online, UNR also has one of the most extensive study abroad programs in the nation and boasts one of the largest earthquake simulation labs anywhere in the United States.
According to US News, UNR is ranked 240th in colleges across the nation. Forbes' list of value colleges ranks UNR as 138th out of more than six hundred colleges across the United States, 153rd out of the best research opportunities, and 68th in best colleges in the western United States.
2. University of Nevada-Las Vegas

Score: 98.8
Salary After Attending: $45,000
Average Net Price: $10,555
Retention Rate: 76%
Graduation Rate: 41%
The University of Nevada-Las Vegas is undoubtedly one of the best schools in Nevada when it comes to research, but UNLV is also the only school in Nevada that offers law or dental degrees, UNLV features more than 350 degrees in other professional fields.
As recently as 2019, UNLV has continued to expand and grow in its push to become one of the premier universities in the western United States. In March of 2019, the university became the home of the first and only accredited School of Public Health in the entire state of Nevada and is poised to continue growing and expanding throughout the next few years.
According to The Military Times, UNLV is ranked 62nd out of more than six hundred colleges for veterans or active service members. US News & World Report ranks the university as the most diverse campus in the nation, and its programs and degree plans have received similar acclaim. UNLV Law School is ranked 59th in the entire country, and the School of Nursing was ranked as the best in Nevada and one of the best in the nation.
3. Northwest Career College

Score: 98.6
Salary After Attending: $31,800
Average Net Price: $16,253
Retention Rate: 76%
Graduation Rate: 75%
Certainly one of the youngest colleges on this list, Northwest Career College, was founded in 1997 as Northwest Massage School. Since then, NCC has grown to offer programs in Dental Assisting, Medical Assisting, Phlebotomy, Pharmacy Technician, Medical Administrative Assisting, Medical Billing, and Coding. Additionally, the university offers degree-granting programs in Criminal Justice and Paralegal Studies.
NCC is a fully-accredited, Title IV approved, Veteran's Administration GI Benefits approved college. NCC remains very proud of its reputation as a family-oriented university that works with multiple generations of students to develop their skills and careers. The university provides professional training and education that will provide students with the work experience, interpersonal skills, and industry-specific skill set that will enable them to succeed in whichever career they choose!
Aside from standard federal aid, NCC also awards multiple grants and scholarships to better assist students in receiving the skills and training that they need to make their mark on the professional world. Additionally, they work closely with several third-party organizations to make sure that students can still qualify for and receive multiple levels of financial aid in the pursuit of their education.
4. Great Basin College
Score: 98.2
Salary After Attending: $31,300
Average Net Price: $10,520
Retention Rate: 79%
Graduation Rate: 26%
Originally named Elko Community College when it opened in 1967, Great Basin College is a community college that caters to the greater northeastern region of Nevada. Originally just a single building made possible by a donation from the reclusive billionaire Howard Hughes, the Great Basin College has grown to be one of the best colleges in Nevada for affordable education in the northeastern quarter of the state.
Great Basin College offers four-year Bachelor's Degrees in English, elementary and secondary education, applied science, land surveying, nursing, and integrated studies, as well as Associate of Applied Sciences in business, computer office technology, criminal justice, early childhood education, industrial technology, land surveying, and nursing.
The university also offers career and technical education for students who are not interested in pursuing a higher degree. Between its wide range of available topics and its history of catering to a previously difficult-to-reach region of Nevada, Great Basin College is one of the best colleges in NV for students looking to receive a quality education in either academic or technical pursuits. No matter what career they hope to pursue, Great Basin College can provide the tools they need to reach it.
5. Carrington College-Reno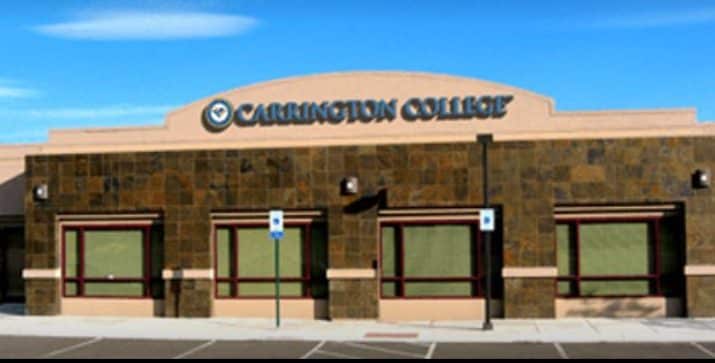 Score: 98
Salary After Attending: $27,400
Average Net Price: $24,130
Retention Rate: 86%
Graduation Rate: 76%
Carrington College is a commuter college that specializes in nursing and healthcare. With campuses in both Las Vegas and Reno, Carrington College caters to a wide range of students, particularly commuters from the general area. Both schools work hard to ensure that students will be able to find a career in their chosen profession upon graduation. The Reno and Las Vegas campuses both provide students with the networking necessary to find employment in whatever area of study they ultimately pursue.
As mentioned above, the Reno branch of Carrington College focuses primarily on its nursing program, but also offers several other educational programs, including medical, dental, veterinary, and criminal justice programs, among others. Along with traditional in-person lectures, Carrington also offers several online programs that make education attainable for any student with an internet connection-an education made all the more attainable by Carrington's reasonable pricing.
Carrington College prides itself on providing affordable education for the Reno area, and its student finance department offers educational counseling both online and in person. The Carrington College website allows students to seek financial advice before they have enrolled in courses, and there are financial advisors available on campus to help students who are already attending classes.
6. Truckee Meadows Community College
Score: 97.8
Salary After Attending: $33,900
Average Net Price: $7,190
Retention Rate: 64%
Graduation Rate: 29%
Truckee Meadows Community College is a two-year college in Reno, Nevada, that provides both technical trainings and community college courses. Most of TMCC's attending students are commuters, and the college boasts five individual campus sections to allow for easy commute times around the Reno area.
Truckee Meadows has five hundred faculty members and serves around thirteen thousand students per semester. The school also prides itself on its excellent employment record and has several programs in place to help graduates find employment soon upon graduation. TMCC works with growing and established businesses in the Reno area to ensure that students who graduate from their technical schools have job opportunities waiting for them once they graduate.
TMCC specializes in computer science and programming degrees and technical education, but the range of courses offered goes far beyond that specialization. Truckee Meadows offers courses in Healthcare, Nursing, Dental Assisting, Dental Hygiene, Radiologic Tech, Food Processing, Culinary Arts, Veterinary Technician, Aerospace, and Defense in Unmanned Aircraft Systems, among others.
Thanks to its low student to teacher ratio, TMCC provides personalized education for students pursuing a variety of education plans and continues to help them after graduation in their chosen career field.
7. Nevada Career Institute
Score: 97.8
Salary After Attending: $28,900
Average Net Price: $20,419
Retention Rate: 77%
Graduation Rate: 60%
Nevada Career Institute is another technical college that is particularly renowned for its programs in healthcare and medical studies. Founded in 1993, Nevada Career Institute is fully accredited and conveniently located to allow students from the Las Vegas area to access its central campus easily.
What sets Nevada Career Institute apart from the crowd is the speed with which its students can complete most of the programs and graduate. While most of the programs do include a technical internship, which may make scheduling more complicated, the majority of the programs that NCI offers can be completed in as little as nine months. Upon graduation, students are equipped with the tools they need to succeed in their chosen careers and have often made valuable networking connections that will serve them well in their new jobs!
While NCI does focus on medical studies and programs, it also offers courses in other technical areas. Alongside traditional programs like Medical Assistant, Medical Insurance Biller & Coder, Surgical Technologist, and Dental Assistant, NCI offers programs in Business Office Administration and an Associate of Science certification in Healthcare Administration. This breadth of available courses helps students find the perfect career path!
8. Career College of Northern Nevada
Score: 97.2
Salary After Attending: $27,200
Average Net Price: $16,188
Retention Rate: 78%
Graduation Rate: 59%
The Career College of Northern Nevada, or CCNN, as it's more commonly known, is a private college nestled in the Sierra Mountains by Lake Tahoe that offers both diploma and Associate of Occupational Studies programs. With classroom and laboratory environments for students to learn and sharpen their skills, CCNN provides plenty of opportunities in a wide variety of technical careers.
Established in 1984 as the Apollo Business and Technical School, CCNN has changed its name multiple times throughout its history, but the university's commitment to providing a quality education for an affordable price has never wavered. Affordable education is a staple of CCNN's business model, and both current and future students are given many tools available to help them figure out the best way to get the financial assistance that they need to start pursuing their chosen career. The CCNN website has a financial aid calculator for prospective students, and financial advisers are on hand to help the students who are already on campus.
Unlike some other technical colleges, CCNN focuses on a wide variety of programs and courses, rather than specializing in one particular career. With Medical Assistant training alongside courses in Welding and Fabrication, CCNN has an area of study for each interested student.
9. University of Phoenix-Nevada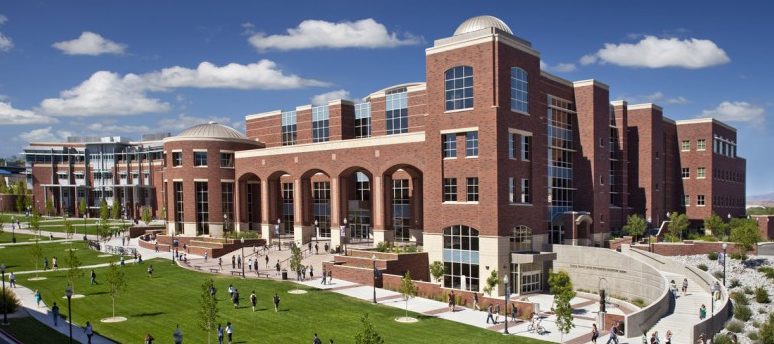 Score: 96.6
Salary After Attending: $47,100
Average Net Price: $14,875
Retention Rate: 44%
Graduation Rate: 15%
While its headquarters are in Phoenix, Arizona, the University of Phoenix has campuses throughout the nation, and its Nevada campus provides a great example of the quality education combined with an affordable price that the University of Phoenix offers its students across the country. Founded in 1976, the University of Phoenix has long sought to provide its students with the specialized education that they need to succeed in the highly competitive career market without having to empty their bank accounts to achieve that success.
With degree programs in business, technology, criminal justice, healthcare, education, human services, and communication, the University of Phoenix is the perfect fit for students who want to earn their certification quickly and start making a mark on the world around them. Most students can finish their degree program in anywhere from a few months to a full four-year degree plan, depending on the course and the amount of time that the student has available.
The University of Phoenix offers everything from Bachelor's Degrees to Doctoral Degrees to program certifications, so that no matter what career a student chooses to pursue, they are sure to find a course that fits their speed and their learning style.
10. Carrington College-Las Vegas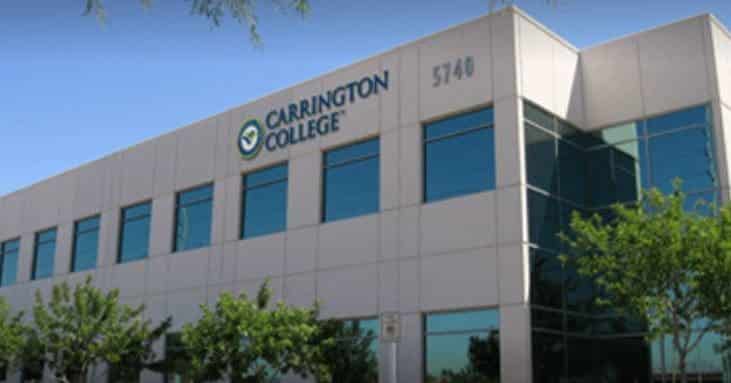 Score: 96.2
Salary After Attending: $25,400
Average Net Price: $15,481
Retention Rate: 56%
Graduation Rate: 65%
While its headquarters are in Phoenix, Arizona, the University of Phoenix has campuses throughout the nation, and its Nevada campus provides a great example of the quality education combined with an affordable price that the University of Phoenix offers its students across the country. Founded in 1976, close to McCarran International Airport, the Las Vegas campus of Carrington College is centrally located to allow for easy access by students from around the world. Carrington College may focus primarily on medical degrees and programs, but it also offers courses in Criminal Justice, Billing, and Coding, so that students can find a degree plan that appeals to them no matter their interests or the careers that they hope to pursue upon graduation.
The Criminal Justice education track prepares students for a career as loss prevention officers, security guards, transit and railroad police officers, correction officers, and jailers. The average time to complete the course is no longer than a few months, and students who have graduated from Carrington's specialized education system will be fully equipped to handle the intense reality of such a fast-paced and high-pressure job.
While the above education track is merely an example of Carrington's dedication to finding employment and a promising career for all of its students, prospective students can find a similar breakdown of their desired career path on Carrington's website before they even apply. Also included on the page for each program is a projection of that industry's growth in the next six years, so that students can choose their profession with an informed idea of what they can expect upon graduation.
11. Pima Medical Institute-Las Vegas
Score: 96
Salary After Attending: $28,800
Average Net Price: $21,689
Retention Rate: 57%
Graduation Rate: 60%
Pima Medical Institute is another for-profit college that was founded in Arizona but quickly grew to have campuses throughout the western United States. As the name implies, PMI focuses on students who are looking to receive certification in a medical program, or who are looking to delve into the medical field before pursuing further education at a different campus. It is the largest independently owned, private allied health school in the United States, which means that it can provide quality education for a much lower price than some of its state-supported counterparts.
The Las Vegas campus of Pima Medical Institute is located off Flamingo Road and Pecos Road. It is centrally located to provide access to a wide variety of career venues and employment opportunities. The school offers Associate Degrees in training as an Occupational Therapy Assistant, Physical Therapist Assistant, or Veterinary Technician, as well as Associate Degrees courses in Radiography and Respiratory Therapy.
For students who want to start leaving their mark on the industry as quickly as possible, Pima Medical Institute also offers certification courses and training as a Dental Assistant, Medical Administrative Assistant, Medical Assistant Pharmacy Technician, or Veterinary Assistant. Whether students are interested in pursuing a full degree or just getting out into the work environment, PMI can help them reach their goals quickly and effectively.
12. Sierra Nevada College
Score: 96
Salary After Attending: $42,100
Average Net Price: $37,264
Retention Rate: 66%
Graduation Rate: 40%
Sierra Nevada College is a private university founded in 1969 in Incline Village in the beautiful Sierra mountain range. Gorgeous scenery aside, SNC offers more than thirty undergraduate degrees and is nationally renowned for its excellence in varsity athletics. Sierra Nevada College is particularly well known for its proficiency in skiing and snowboarding, lacrosse, golf, and soccer, and its scenic location certainly helps it develop the love of nature and energy that those sports require.
Aside from its main campus in Incline Village, SNC is rapidly expanding to operate several community colleges, with campuses in Lake Tahoe and Reno in Nevada, and San Luis Obispo in California. SNC also operates a research facility in collaboration with UC Davis so that students have access to high-quality research opportunities and networking. SNC's focus is not specifically on athletics or Liberal Arts or Life Sciences, but rather combines a focus on all these subjects to create a truly unique learning environment.
13. Las Vegas College (Everest)

Score: 95.4
Salary After Attending: $27,900
Average Net Price: $20,653
Retention Rate: 61%
Graduation Rate: 47%
With a focus on business, administrative, health care, computer and legal fields, Las Vegas College is located in Henderson, Nevada, and has been providing quality education to students in that region since 1979. Recently, it changed its name to Everest College, but the university's dedication to providing students with the skills necessary to succeed has not wavered in the slightest, and it continues to work with residents and commuters alike to make sure that they are prepared for success.
As Everest College, Las Vegas College is part of a network of campuses across the nation, which allows students to have access to multiple fields and areas of practice. This mobility and independence play a large part in the prominence of graduates since LVC's founding.