Fastest Accelerated Online Degrees by Degree Level
Choosing an accelerated online degree program not only allows you to earn your degree in a much shorter time, but it is also conducive to busy schedules. Gone are the days of having to spend hours in a classroom setting. Earning your degree online allows you the freedom to attend classes and do your homework on your time. However, keep in mind that because these programs allow you to earn your degree quicker than following a typical college schedule, you will have to devote more time to studying to be successful.
Before choosing to earn your degree online, consider how much time you will have to devote to class and homework. If you have a job and family, you may find it difficult to study for hours on end. Do your research to find out how much homework is expected in your chosen class. Take time to research your professor's teaching style as well. Consider factors such as how quickly you can reach your professor for questions.
The following list below shows the fastest online degree programs ranked by degree level and time to complete said degree program. School programs are ranked in order of the fastest time to complete and program cost. All data was gathered from each school's website as listed below.
Fastest Online Degree Programs
by degree-level
Overview

20 Fastest Accelerated Online Degree Programs

Fastest Online Associate Degrees

Azusa Pacific University
Kaplan University
Herzing University
Florida State College at Jacksonville
Florida Institute of Technology

Fastest Online Bachelor's Degrees

Mercy College
California Baptist University
Northeastern University
Rasmussen College
Gwynedd Mercy University

Fastest Online Master's Degrees

Trine University
Southern New Hampshire University
University of North Texas
University of Miami
Ball State University

Fastest Online Doctorate Degrees

Breyer State University
University of Florida
University of Arkansas
University of North Carolina at Chapel Hill
University of Southern California
Azusa Pacific University
Degree(s): Associate's of Arts in Health Sciences
Time to complete: 12 months
Cost: $24,000
Azusa Pacific is a leading Christian University that offers an Associate's of Arts in Health Sciences, both online and on-campus in an accelerated format. While you will learn topics such as anatomy, chemistry, and statistics, in these programs, you are also required to take bible study courses. You can complete either of these programs in as little as 12 months. Tied with Kaplan University, Azusa Pacifica offers the fastest associates degree online.
Kaplan University
Degree(s): Associate of Applied Science in Fire Science
Time to complete: 12 months
Cost: $33,390
URL: http://www.kaplanuniversity.edu/criminal-justice/fire-science-associate-degree.aspx
Kaplan University offers an accelerated, online program that will allow you to earn your Associate of Applied Science in Fire Science in just one year. In this course, you will learn about fire codes and inspections in addition to learning about firefighting. This degree is excellent if you are looking at becoming a firefighter or want to help in emergency situations. Kaplan also offers multiple fast online degrees including a 15 month associate of applied science in medical assisting certificate program.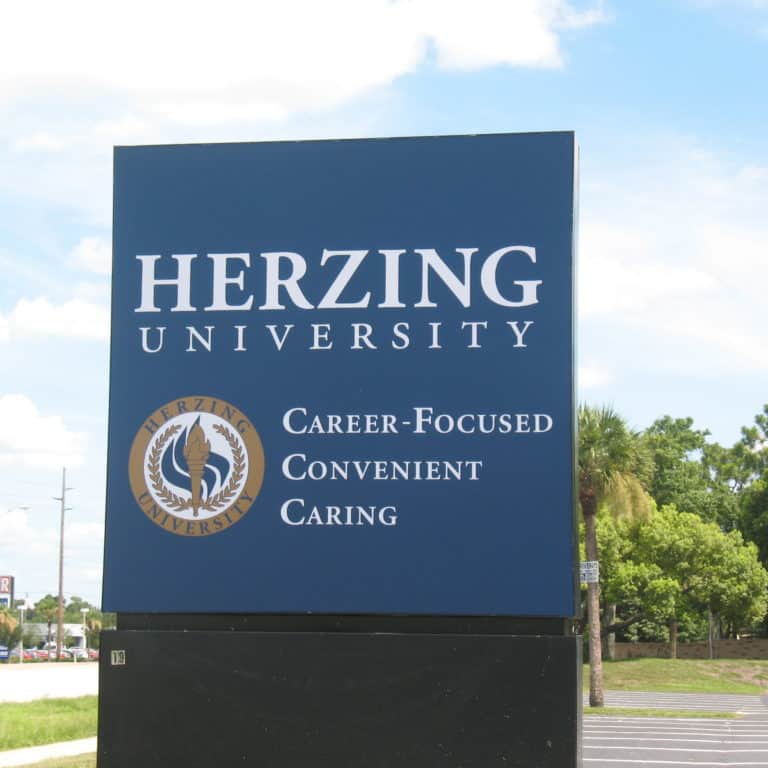 Herzing University
Degree(s): Associate of Science in Design Studies
Time to complete: 16 months
Cost: $19,380
URL: https://www.herzing.edu/career-programs/design/design-studies
Herzing University is a place where students can become artists by earning an Associate of Science in Design Studies. In this online, accelerated program you can have your degree in as little as 16 months. Along with learning how to compose fascinating designs, you will learn skills such as critical thinking and writing. You will also learn the best ways to showcase your technical design skills.
Florida State College at Jacksonville
Degree(s): Associate of Arts in General Education
Time to complete: 18 months
Cost: $21,159
If you haven't decided which career path you'd like to take, you can earn an Associate of Arts in General Education at FSCJ. The time frame is 12-18 months, depending on which college credits you already have and how they transfer. In this accelerated online degree program, you will learn about many different subjects which include science, economics, psychology, humanities and more. This is a grea